Sort by 100 Contacts at a Time
Contacts can only be seen in groups of 15 at a time which makes it harder to add contacts to lead lists.
Example: If I pull in a list of 500 healthcare execs into Seamless, I then have to scroll through 34 pages to add these people to my healthcare lead list.
It would be easier if I could show 100 contacts instead of just 15, and then add all 100 to my lead list at one time.
Along with taking longer, the 15 per page limit makes it more difficult to navigate and more prone to error. It's easy to forget which page you are on or skip a page versus being able to see 100 at a time.
Conclusion: Please add a sorting option that allows us to see 100 contacts at once. I have an example attached for your convenience.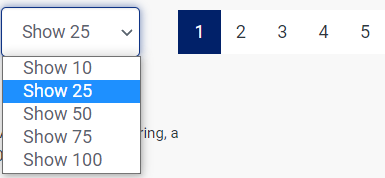 marked this post as
under review